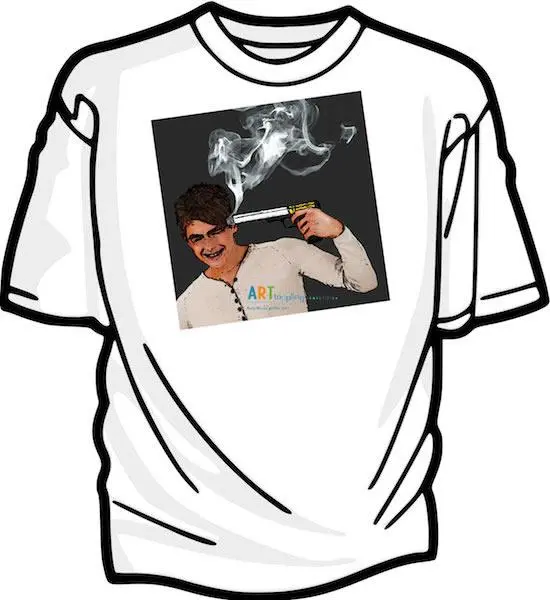 Telling a correct message to more people than you know is a challenge.

One way to achieve that is buying my award winning design of the Australian Art Competition Art Toppling Tobacco as a print on the t-shirt so than you can tell message why smoking is bad to anyone you come across.
T-shirts are white or gray with the full color print
What is included in the price is: full color print of my pop-art design on the T-shirt for the price of € 17,50 and aditional € 5,- for posting it anywhere in the world, so €0,- in my pocket except my satisfaction of you wearing it.
If you are oredring more than 10 shirts, please send me an email, with a good luck I can canvince printshop to reduce the price. ...they should :)
BTW if you need a poster of any size that can be aranged too.