Fine Art & Music
Details

Hits: 3301
On September 18, 2016 works by Boris Novak were displayed on music stands surrounding the performers during the magnificent concert of the Rietveld Ensemble at the Kathedrale Koorschool (Cathedral Choir School) in Utrecht, The Netherlands.
At each succeeding concert in the Rietveld Ensemble series at the Koorschool Boris will present different artistic opuses.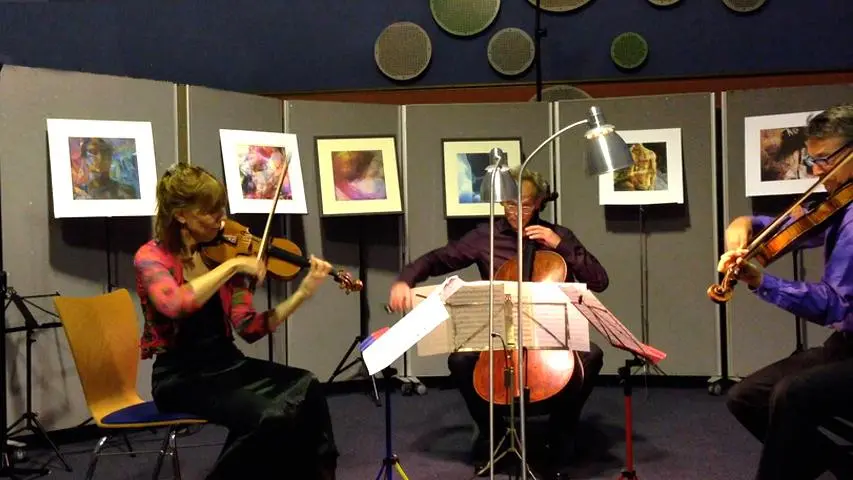 Location:
Kathedrale Koorschool,
Plompetorengracht 5,
3512 CA Utrecht
The Netherlands


Free entrance! Donations are welcome!
Dates and series:
September 18, 2016, open at 8PM
Self Recreate | digital multi layered collages, pastel, watercolor and pencil
November 13, 2016, open at 8PM
Conception | Acrylic paintings on board
December 18 2016, open at 8PM
Introspect | Acrylic paintings
February 5, 2017, open at 8PM
Landscape, Nature, Still life and Plein air Paintings
April 9, 2017, open at 8PM
Imprisoned Body | Acrylic paintings, mixed media
May 14, 2017, open at 8PM
Basic Geometry | manipulated photography of architecture and geometric forms