Boris Novak at Saatchi Online Gallery 2nd till 9th October 2011
Details

Hits: 4595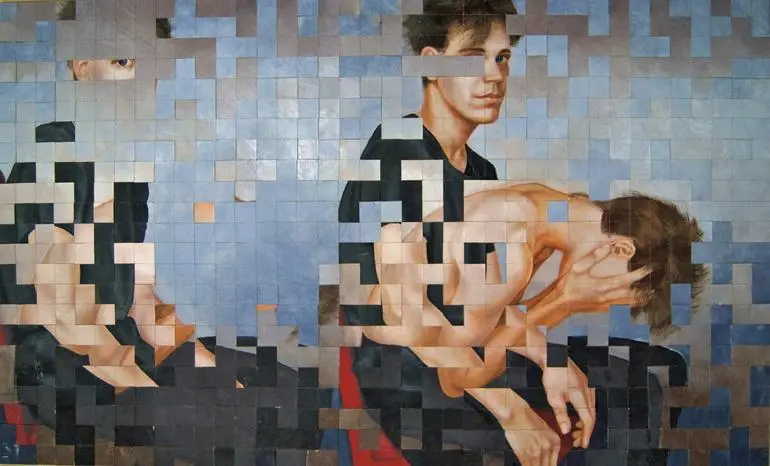 Boris Novak chosen as an emerging artist week 2nd till 9th October 2011
by Saatchi Online Gallery in between the others.
Saatchi Online Gallery is the child of one of the most prominent galleries in Europe www.saatchi-gallery.co.uk


Comments from fellow artist and art lovers on Saatchi Gallery on this painting.
Please click on their image to see their art, it's worth it!
Bodil Skumsrud Andersen3 years ago

I love this !Life , on the spot!...if not all the time... :)


---
Hossein Allahdad3 years ago

Strong work


---
Graszka Paulska3 years ago

excellent


---
Siqiao Lu3 years ago

want to see more stuff like this!


---
Jukka Nopsanen3 years ago

Fine application of images!


---
Ken Omom3 years ago

GREAT WORK amazing and very strong and great composition


---
Adriana Degetau2 years ago

love your work


---
Igor Davydov2 years ago

Cool work! Can you add your works here?(free to join for artists) http://clubmillionaires.net/m/arts/
---
Jennifer Sorge2 years ago

It is wonderful....so thought-full!
---
Alice Rowsome2 years ago

Love it!
---
Jaaered Brown1 year ago

This Is Fucking Awesome, how I feel a lot on this incredible journey, that's the real cubism it's actual cubes, "digital cubism"