Boris Novak - CV - Biography
Details

Hits: 9782
Biography:

Born:
30 September 1954 in Prague, Czech Republic
Family:
Mother; Neva Novak (Armanda / Radovan) 1924-2007, architect, artist
Father; Jaroslav Novak 1922-2012, architect, writer, ecologist
Siblings; Snjezana & Vanda
In relation with Zeljana Bura sice 1975 father of two children; Onessa (born 1993) and Orlan (born 1988)
Living place:
First 7 years spent in Prague, Czech republic.
At age of 7 moved to Split, Croatia and lived over there till age of 21
Now lives and works in The Netherlands, first in Amsterdam than after few years moved to Utrecht.
Philosophy:

Religious Views: Nontheist

Political Views: Humanist, Pacifist, Cosmopolitan
Schooling:
School of Applied Arts, dep. free art, Split Croatia (Skola Primjenjene Umjetnosti, Split, Hrvatska) graduated
PA dep. art, Split Croatia (Pedagoska Akademija, Split, Hrvatska) due to move to The Netherlands, not graduated
Art Academy Artibus (now days HKU) dep. Graphic Design, Utrecht, The Netherlands graduated
Awards:
Wallpaper Magazine Award: 'Man in front of Sky' London, UK, 2007
Art Toppling Tobacco Award: 1st place, Sydney, Australia 2013

Bibliography:
In between the others:
WallPaper, London UK,
Het NRC Handelsblad - Rotterdam, The Netherlands,
Het Algemene Dagblad - Rotterdam, The Netherlands,
Utrechts Nieuwsblad, Utrecht, The Netherlands
Focus Magazine - Amsterdam, The Netherlands
The Netherlands Theatre Encyclopedia (De Theaterencyclopedie)
Slobodna Dalmacija, Split, Croatia
Italian TV broadcast Ascoli Piceno, TV interview
La Republica - Roma, Italy
See more: about media
Exhibitions:
See the selected exhibitions list


Collections:
A. Huibers Collection, Soesterberg, The Netherlands

B&B Art Collection, Split,Croatia

S & A Dooley Collection, Kent, United Kingdom

A. Parbery Collection, Memphis, Tennessee, USA
Work and involvement's:
Artist,
Scenographer,
Educator,
Writer
Humanitarian volunteer.
Associations:
none
Artist of influence:
Sandro Botticelli, Michelangelo Merisi da Caravaggio, Pablo Picasso, Salvador Dali, Jeff Koons, Jean-Michel, Basquiat, Damien Hirst, Damien Hirst, Zhang Xiaogang, Peter Doig, Anish Kapoor, Jakub Julian Ziolkowski, Arty Zen, Chiho Aoshima, Hessam Abrishami, Jean-Michel Basquiat, Buff Monster, Susan Danko, Reed Danziger, Melinda Hackett, Derek Hess, Tilo Kaiser, Sachin Jaltarey, Norbert Tadeusz
Another internet pages:
Artfinder.com Paitings & digital paintings, online shop
Saatchi online gallery Paitings & digital paintings
bnp.clickbest.nl Mainly nature photography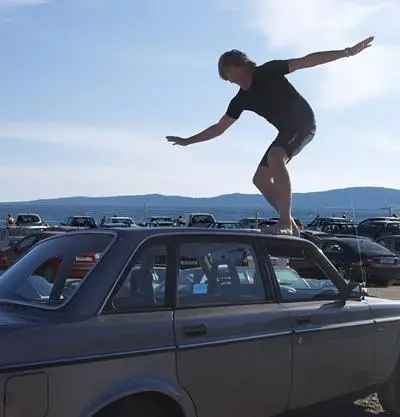 No photo may be used for any anotherpurpose except for the promotion of the artist B. Novak in the press, internet and the television.
Photographers, from the top left to right:
1. Ognjen Meštrović 2011, Boris Novak (Boris Novak high res photo, print ready)
2. Daša Žburin 2010, B Novak & Z Bura (high res photo, print ready)
3. Boris Novak 2010, self portrait (high res photo, print ready)
4. Max Dereta 2010, Boris Novak (high res photo, print ready)
5. Boris Novak 2011 self portrait (low res photo, internet ready)
6. Dragan Gucunski 2010, B Novak & a friend (high res photo, print ready)
Credits to the photographers are compulsory.