At the opening of Arete Gallery
Details

Hits: 5446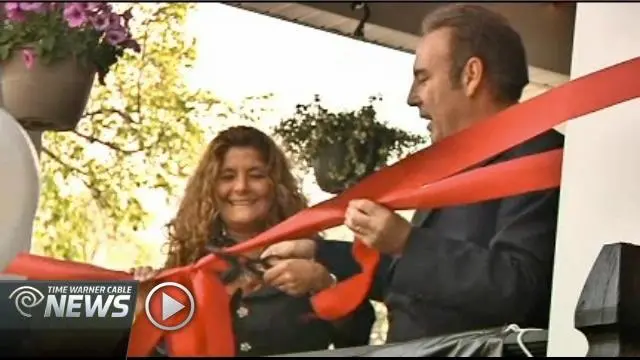 Saturday 28 04 2012
Jacqueline Palmiere and Senator Joe Robach have opened exhibition at Arete Gallery
Hundreds of people gathered in Rochester Saturday evening for the grand opening of Arete Gallery, which features local artists.
Unlike other galleries across the country, Arete does not charge a commission fee to house their artwork.

This allows these so-called starving artists to fatten up, reaping all the rewards for their creative efforts.

Founder Jacqueline Palmiere and Senator Joe Robach celebrated the Arete opening with a ceremonial ribbon cutting, surrounded by artists, patrons and supporters of the arts.

Both felt that this was an exciting and unique opportunity for a variety of people in Rochester.

Senator Joe Robach said, "The turn out here is fantastic, love to see all these people here supporting local business and local art."

Founder of Arete Gallery Jacqueline Palmiere said, "The whole concept of this gallery is to help move the artists to the next level and that's really what I'm here for."

Anyone interested in purchasing the artwork at the gallery can head over to their location at 663 Winton Road.
{loadnavigation}