One of the world's most spectacular roads to the Villa Monastero Gallery
Details

Hits: 3722
The moment that I decided to bring my paintings to the Gallery, in Varenna, Lago di Como, Italy, in time to be present at the opening, I could not have imagined the adventure I'd be passing on my way there. I chose to drive through Lichtenstein, then through Switzerland, and finally arriving at my destination in Italy; Lago di Como.

My daughter Onessa and her boyfriend Casper joined me on this trip and were the best co-pilots I could have wished for.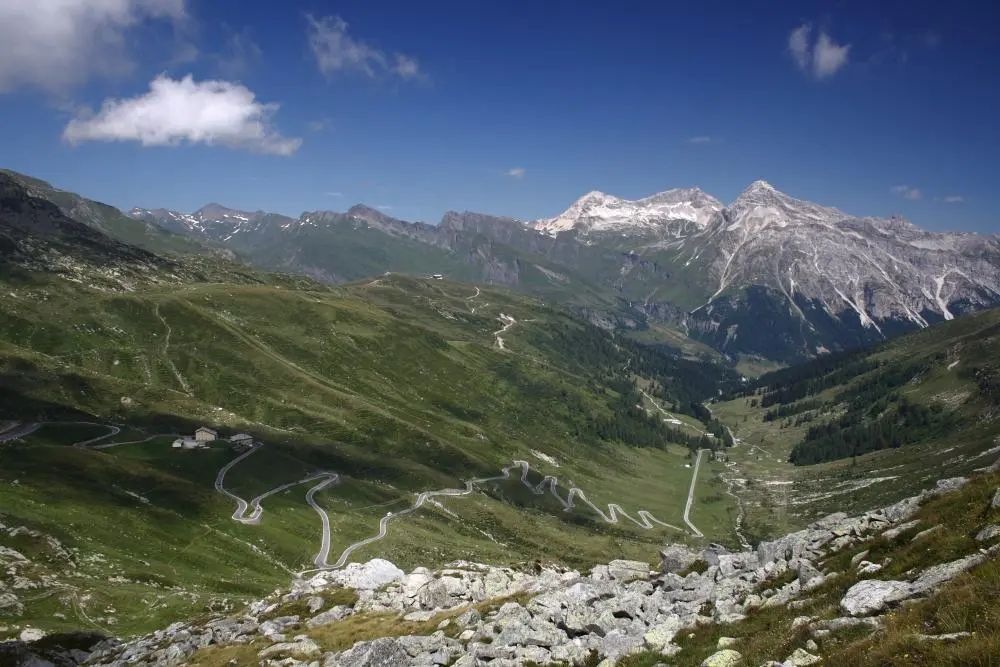 The two-way road beyond Lichtenstein brought us through a lush valley surrounded with white peaks of the Swiss Alps. As we continued our drive, the road became narrower spanning the deep ravines and our navigator started having difficulties giving us wrong directions and then taking us back through other serpentine roads which winded us in the direction of the small village of Splügen.



We continued our drive climbing altitude with a series of steep and narrow hairpin turns, not unlike those to the Swiss/Italian border, reaching 2200 meters above sea level, all the time getting more and more difficult, constantly narrowing with steep hairpin turns down to our destination on Lago di Como.



Then the road became a real nightmare. Driving in the pouring rain, the steep road, blanketed in thick mist, became a river of water. The darkness made driving on this poor surface difficult especially when it was often just wide enough for our car. Repeatedly, we had to navigate narrow galleries and pitch black tunnels, bending with hairpin curves.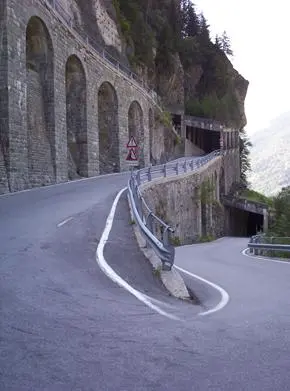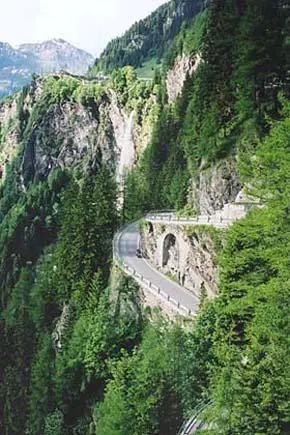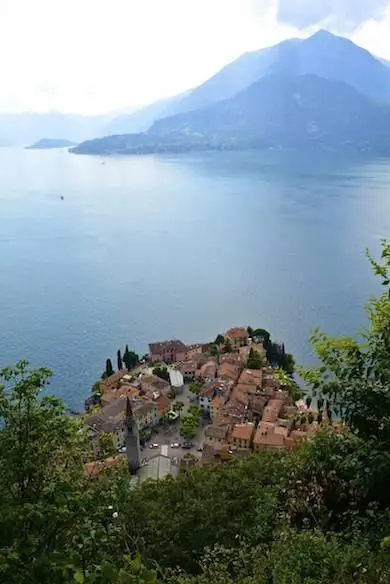 Suddenly, when we were 50 km from our final destination, there appeared an Italian highway. Our happiness was short lived since the last 15 km to our rented house again brought us snaking through dark mountain roads.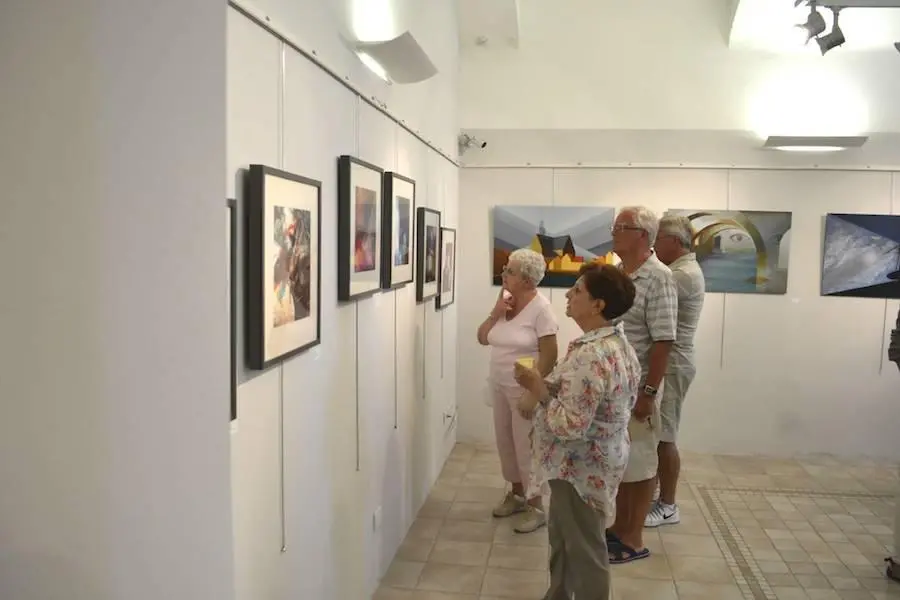 The day after the opening at Villa Monastero Gallery, I felt as if I was in paradise.
My gallerist Marcello took care of my paintings arranging them in beautiful order in the large gallery.
I went for a walk through the stunning botanic gardens of the villa wondering if such beauty would be so tranquil and impressive if the experience from the day before was not so dangerous and grim while being impressively beautiful.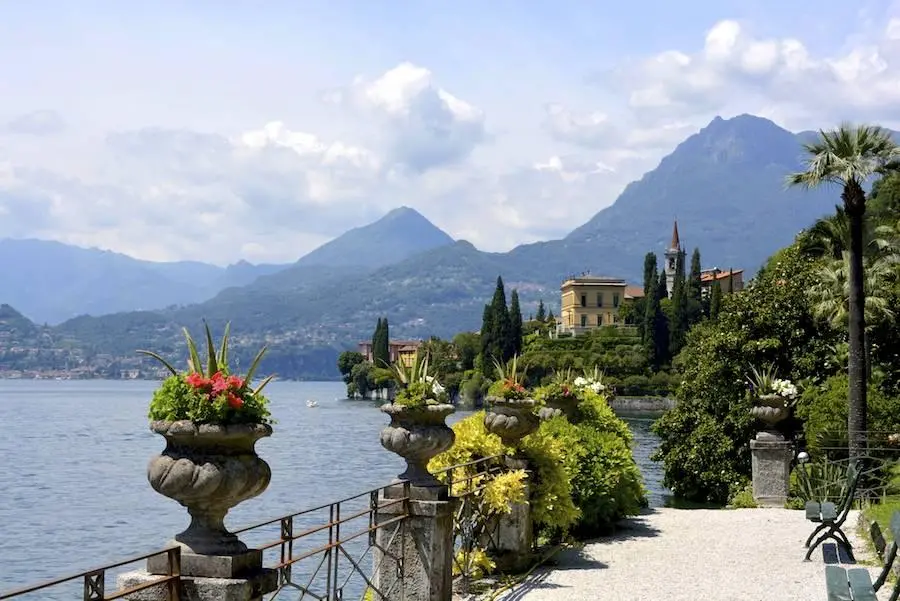 As time quickly passes, only 10 days remain you could repeat my travel experience in this stunning nature. Feel the excitement of the journey and of course you might possibility of meet newlywed George Clooney at the gallery admiring my paintings.
Photos: First three are from the Dangerous Roads dot org
The images of the City viewed from the mountain, Photo of the Gallery & the botanic garden with Gallery's pavilion in the background are photographed by Boris Novak